Social Welfare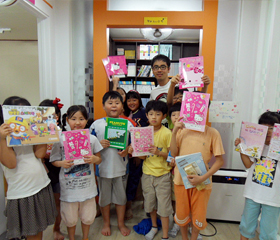 Support for Social Welfare Facilities
Although the world is filled with sorrow, pain, and loneliness, it also holds many caring hearts. Those who reach out and share their love with the less fortunate make life worth living. Together with those who believe that sharing enriches ourlives, the ASAN Foundation will continue to make the world a better place for all.
Although small in comparison with the efforts of more advanced nations, Korea has many charitable organizations of various sizes that aid the sick and the abandoned.
By supporting these organizations, the ASAN Foundation fosters a social atmosphere of mutual assistance. Our support for charity organizations includes more than financial help. By supplying equipment, facilities, and job-training programs, we help the organizations guide their clients back into the mainstream of society in a systematic and effective manner.
Support Results(1977 ~ 2022)
(Unit: no. of Organizations, 100 million KRW)
Support Results(1977 ~ 2022)
Category
Total
Welfare for
the disabled
Welfare for
children
Welfare for
the aged
Welfare for
women
Others
No of Organization
5,754
1,314
894
819
341
2,386
Amount
656
211
138
84
33
190