Academic Research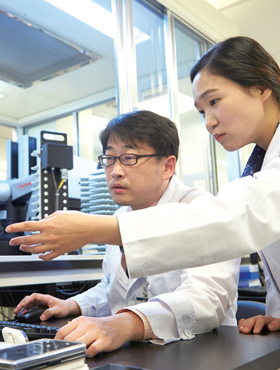 Support Creative Research Activities
ASAN Foundation provides an academic research support project for competent researchers in order to promote the academic and social development of Korea.
For the first ten years after the establishment, the Foundation focused on supporting natural sciences, but expanded its scope to humanities and social sciences for twenty years from the late 1980s.
From 2009, the Foundation extended its support to the research activities of new and leading scholars, creative interdisciplinary research, and previously unexplored academic fields. In 2015, the Foundation embarked on specific projects aimed at improving its social influence, presenting realistic and practical alternatives, and producing beneficial ripple effects.
The scholars´ research results are published in the ASAN Foundation Research Series. The reports are distributed to universities, public libraries, and research institutes.
Academic Research Results(1977 ~ 2022)
(Unit: no. of subjects, 100 million KRW)
Support Results(1977 ~ 2022)
Category
Total
Humanities
Sociology
Natural
sciences
Engineering
Agriculture
& fisheries
Medicine
Publishing
No. of subjects
2,357
413
1,129
190
267
99
259
-
Amount
222
30
121
7
10
3
9
42