CI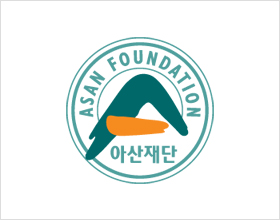 The ASAN Foundation's Logotype is based on the shape of the first letter of the founder Chairman Chung Ju Yung's pen-name, ASAN.
The unique shape of 'A' here symbolizes the image of a lofty and luxuriant mountain as well as our trust in the goodness of and dedication to the society.
The blue color of the bold stroke in the mark carries the meaning of 'hope for a better future and our will to push toward it', while the subordinate orange represents our spirit of sharing through the return of our wealth to society.